It's apparent that being a 20 something in this day and age isn't the easiest thing. Millennials, for some reason, are one of the most conflicted groups of people. Maybe it's our generation and what we have been subjected to?  We spend a lot of time plugged in and tuned out. We are constantly on the go, worried about tomorrow, when we should probably be worried about today. Suicide statistics of 20 somethings are some of the highest. In fact among people ages 24-34 it is the second leading cause of death, and third leading cause of people 15-24. According to a study done on Emory University's campus, there is higher risk for college students to commit suicide for a number of reasons. Adjusting to a new environment, alongside the pressures of academic life can become overwhelming for a teenager or a young adult. Depression, however, is a fairly treatable condition, 18.8 million people in the US suffer from depression, so it is not uncommon. However, only about 25% of people with depression will seek some sort of help, and sadly because of this suicide rates seem to stay higher in college aged kids.
How can we prevent this?
To Write Love on Her Arms is currently celebrating Suicide Prevention Week, and hoping to bring awareness to the staggering amount of people who have taken their lives. The campaign has taken the internet by storm, people wearing shirts that say "And So I Kept Living" alongside people holding up signs on their Instagram or Facebook, thousands of people are a part of this movement. Suicide Prevention Week started on September 5th, and will go on until September 11th. TWLOHA is also raising money for Suicide Prevention Week and will donate it toward treatment and recovery of depression.
So, how can you get involved?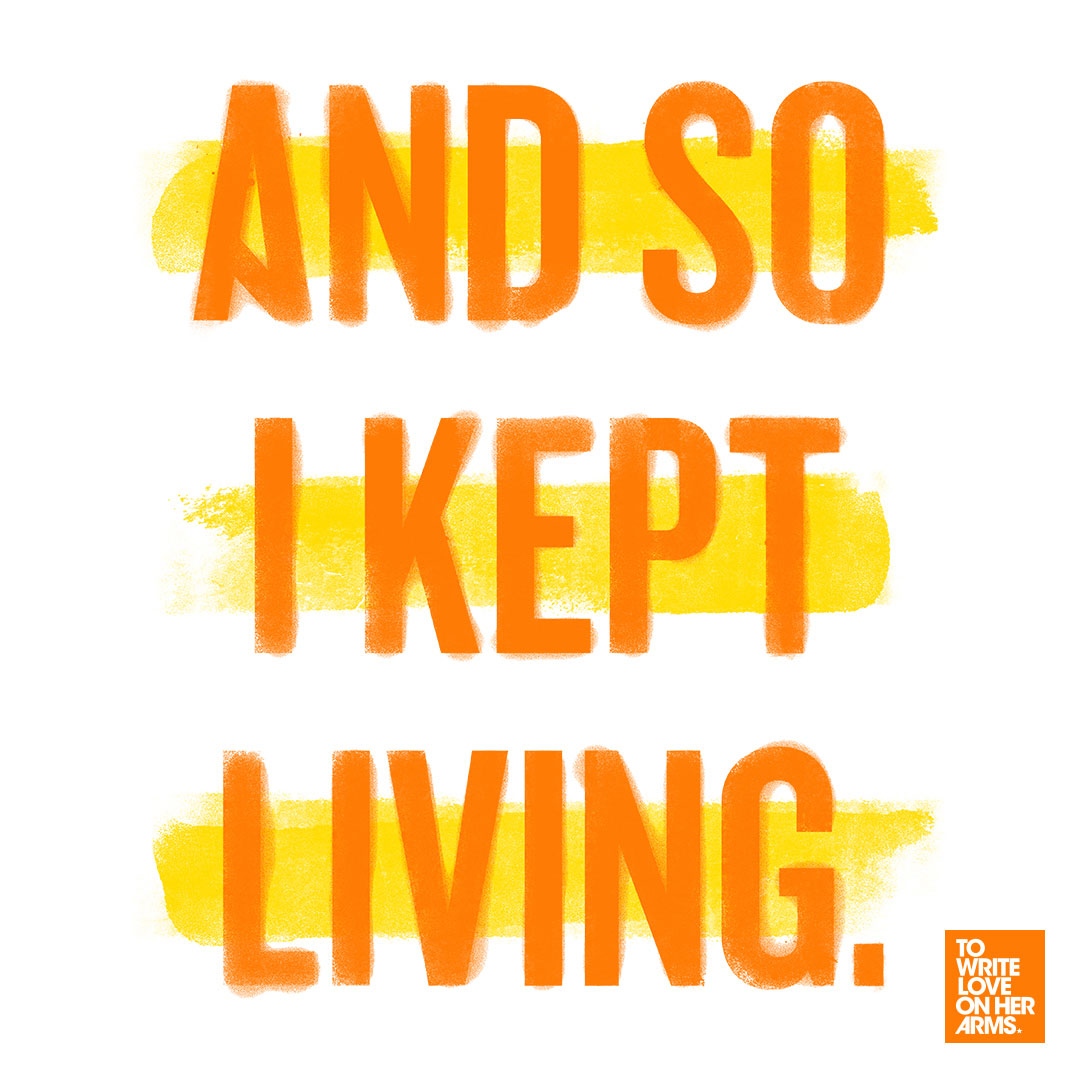 It's not as hard as you might think to help someone out. Awareness is the first step. Posting this above graphic to your Facebook or Instagram and hashtagging #IKeptLiving & #WSPD16 can keep the conversation going. Everyday To Write Love On Her Arms will post ways to help, reach out, and prevent another person from taking their life.
Understanding is key, and being there for someone isn't as hard as people might think. Being depressed is hard, but being a friend is easy. Keep the conversation going. It could save someone's life.
Check out https://twloha.com/, and learn more about their mission and their message.